PACTA: Measure the alignment of financial portfolios with climate scenarios
The Paris Agreement Capital Transition Assessment (PACTA) is an open-source and free of charge software application that enables users to measure the alignment of financial portfolios with climate scenarios as well as analyze specific companies.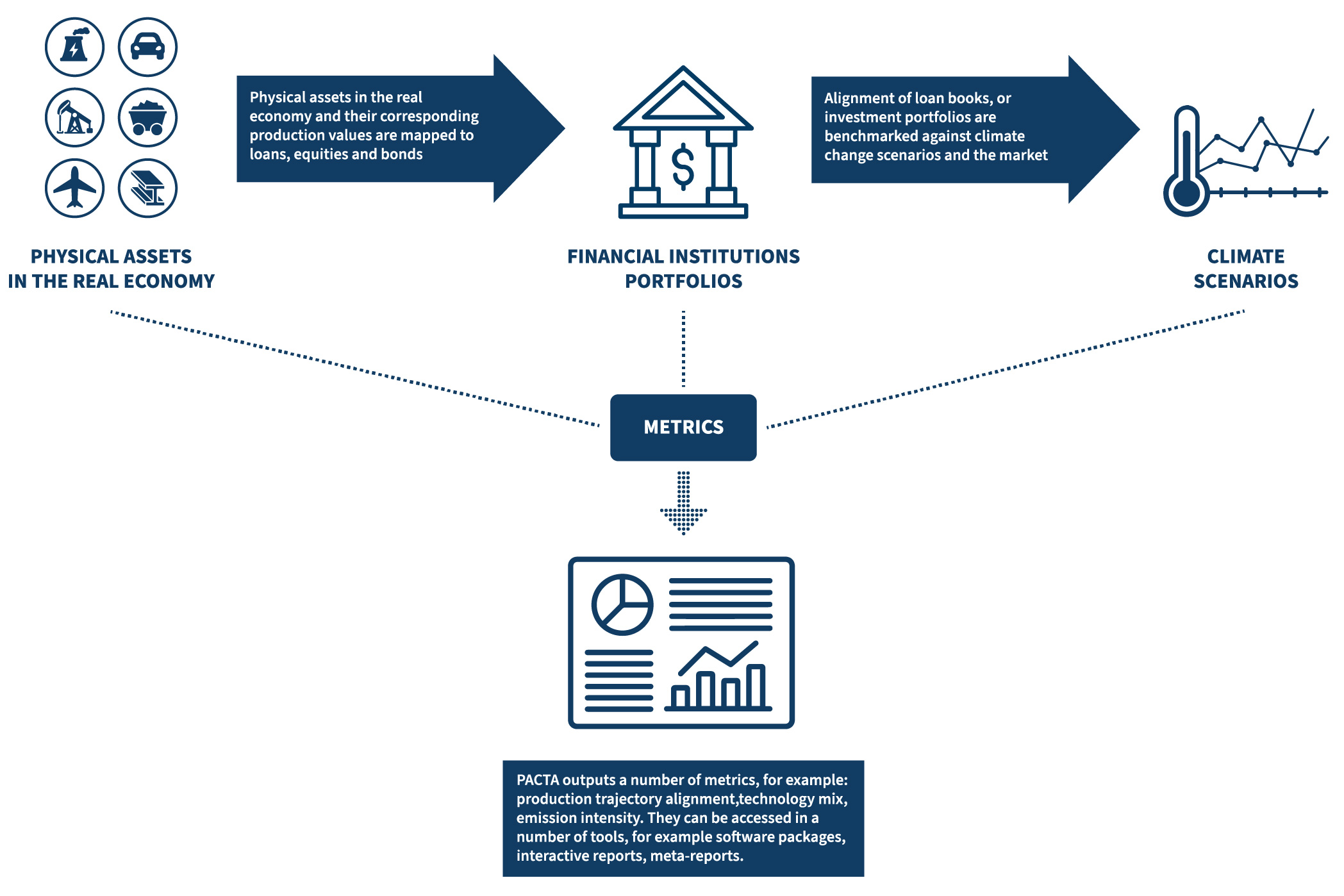 How PACTA Works
PACTA compares what needs to happen in climate-relevant sectors in order to minimize global temperature rises with financial institutions' exposure to companies in these sectors. It uses a dynamic, forward-looking approach, based on the 5-year production plans of companies in a financial institution's portfolio.
The methodology measures alignment per sector or per technology, ensuring sector specific needs are included. For example, some sectors need to move more quickly than others; some need to reform (such as power generation); and others need to phase out (for instance, fossil fuels).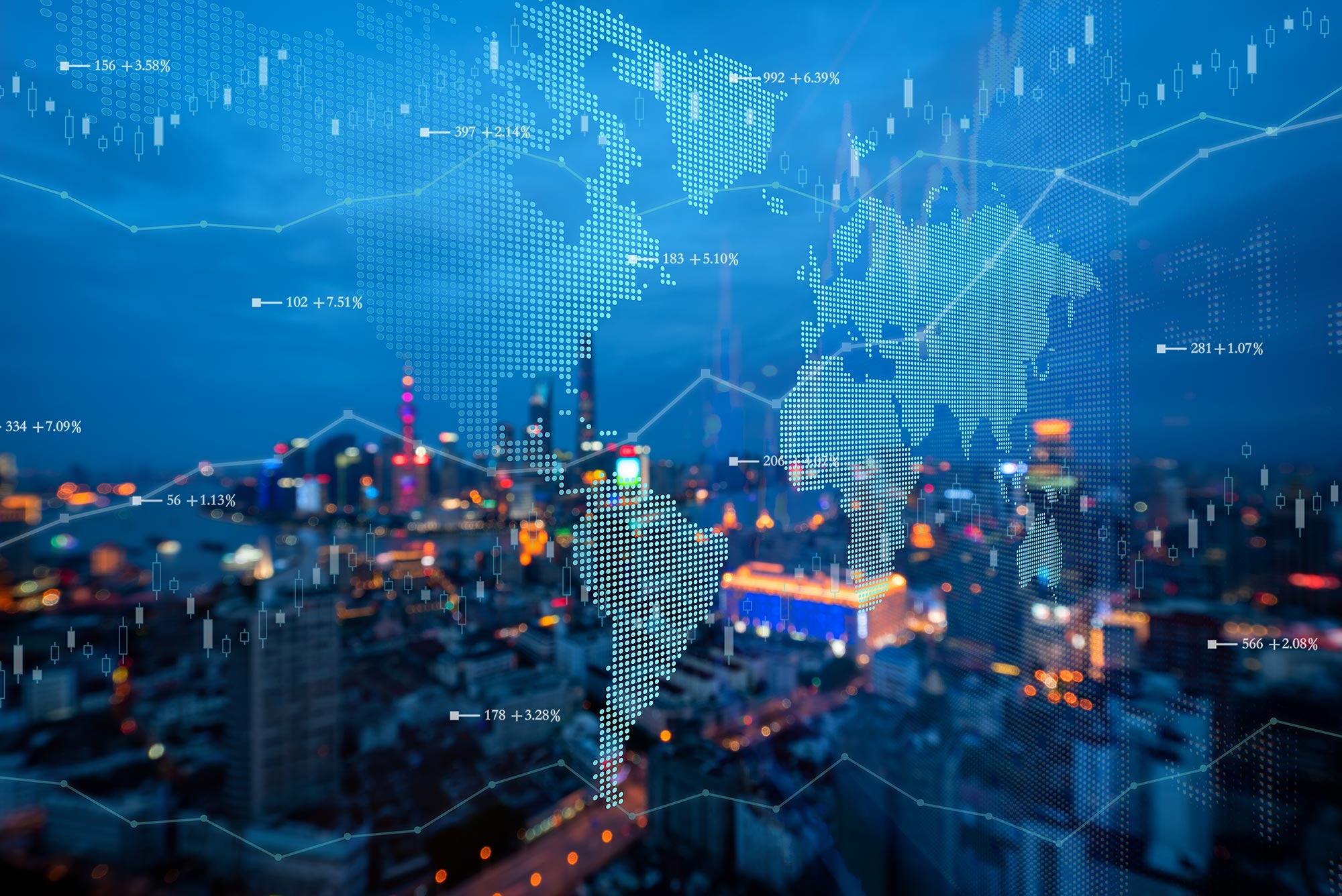 PACTA Covers Sectors Producing 75% of Emissions
The climate-relevant sectors currently covered by PACTA are power, coal mining, oil & gas upstream sectors, auto manufacturing, cement, steel, and aviation. Collectively, these sectors account for about 75% of global greenhouse gas emissions.
PACTA has been used by over 1,500 financial institutions worldwide, as well as by supervisors and central banks to assess their regulated entities (e.g. European Insurance and Occupational Pensions Authority (EIOPA), California Department of Insurance, Bank of England, and more). On average, more than 600 portfolios are tested every month using PACTA.
PACTA and RMI
About PACTA
Accelerating the financial sector's transition to net zero.
PACTA was originally developed by 2° Investing Initiative (2DII) with backing from UN Principles for Responsible Investment. In June 2022, 2DII transferred stewardship of PACTA to RMI, formerly Rocky Mountain Institute. Under RMI's stewardship, PACTA will remain a free, independent, open-source methodology and tool, and will continue to provide the financial and supervisory community with forward-looking, science-based scenario analysis to help users make climate-aligned financing decisions. RMI will invest in scaling up PACTA's usability and applicability in day-to-day investment decisions as well as reporting requirements.
Read the full press release-in-out here.
About RMI
RMI is an independent, non-partisan, nonprofit organization of experts across disciplines working to accelerate the clean energy transition and improve lives. Since its founding in 1982 by Amory Lovins, RMI's chairman emeritus, RMI has grown to over 500 staff working on four continents with a global reach and reputation.
RMI's approach is to THINK bigger, DO boldly, and SCALE globally. We apply rigorous research and analysis to unlock market-based solutions that can be replicated and implemented now. We then work with partners to activate the market catalysts—new technologies and business model innovations, finance and capital flows, big data and capacity building, all sped by effective policy—that can drive rapid, systemic change and economy-wide transformation.